ASSIMILATE RE-BRAND
My role was to create a new design for the ASSIMILATE website. In turn, the new website design would affect all aspects of the corporate brand, excluding the logo.
_______
Client:
Assimilate
Roles:
Visual Design
Design Production
Brand Styleguide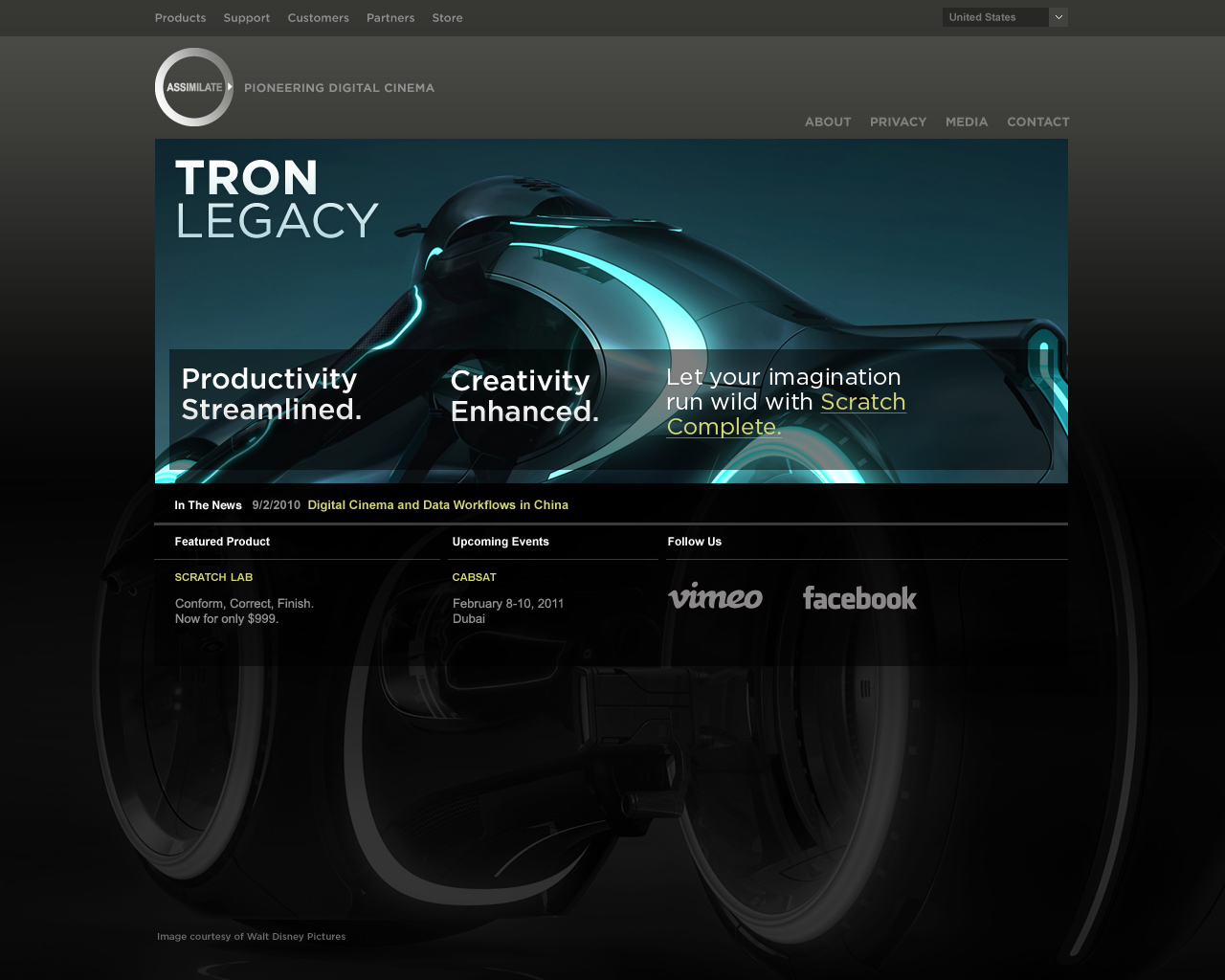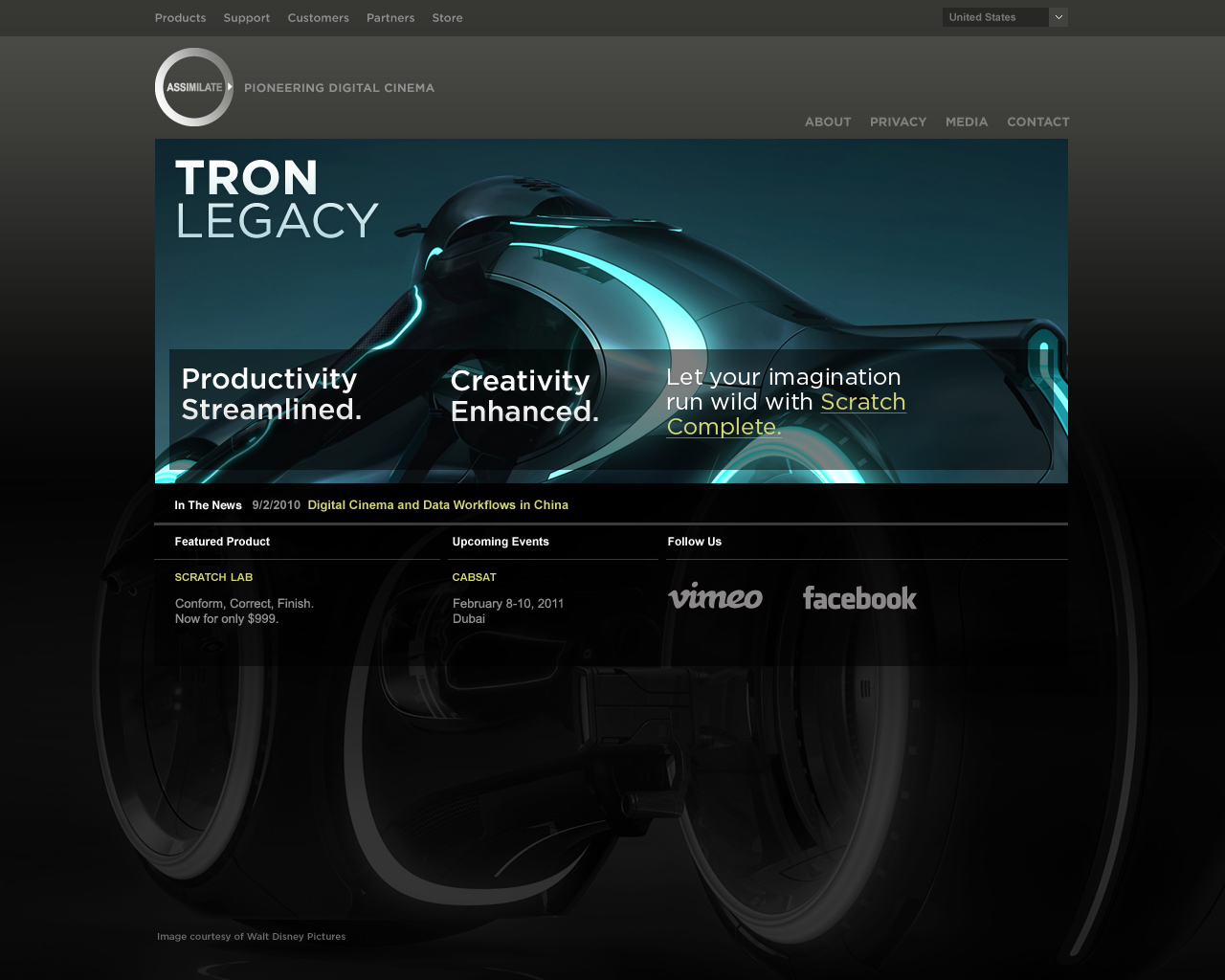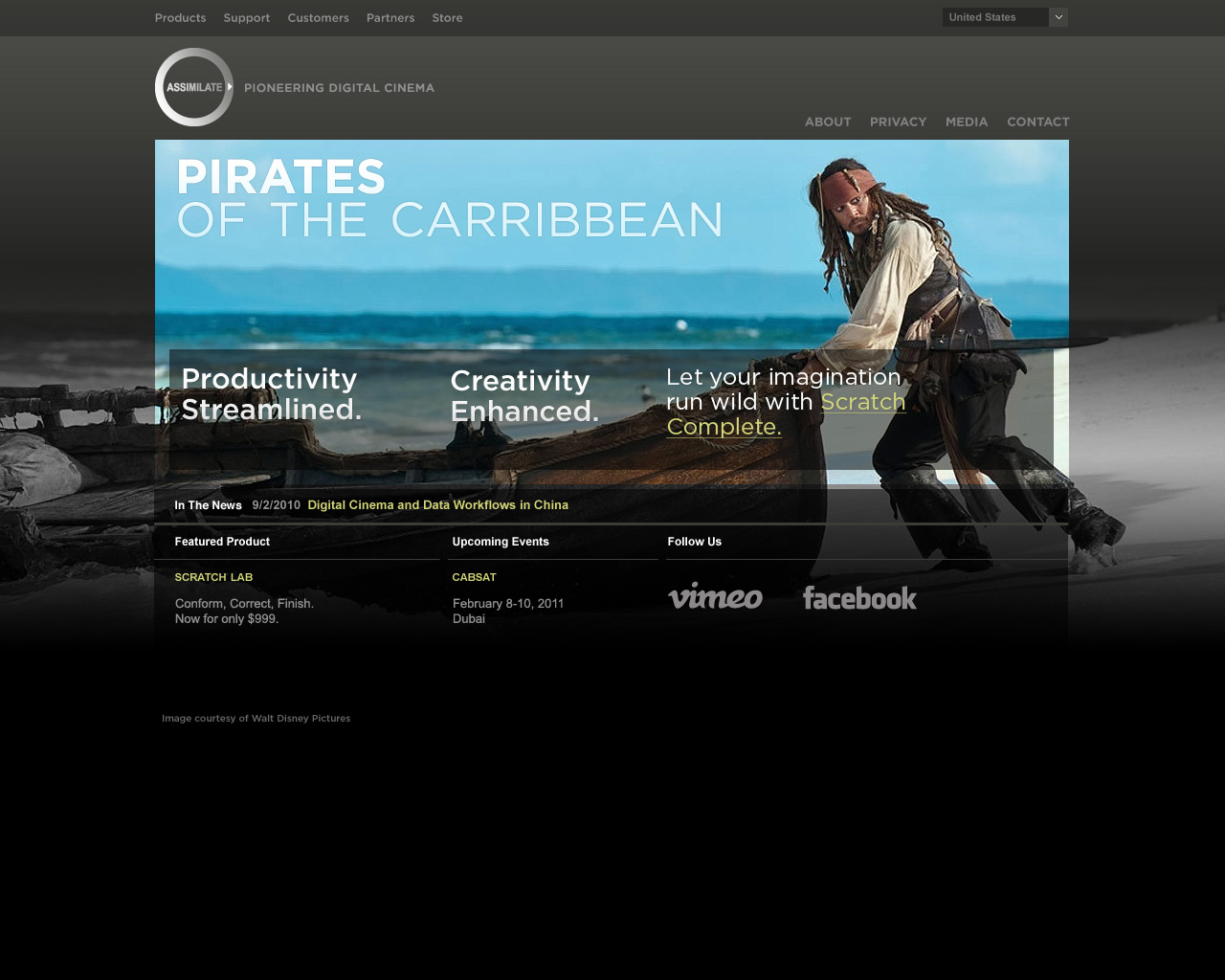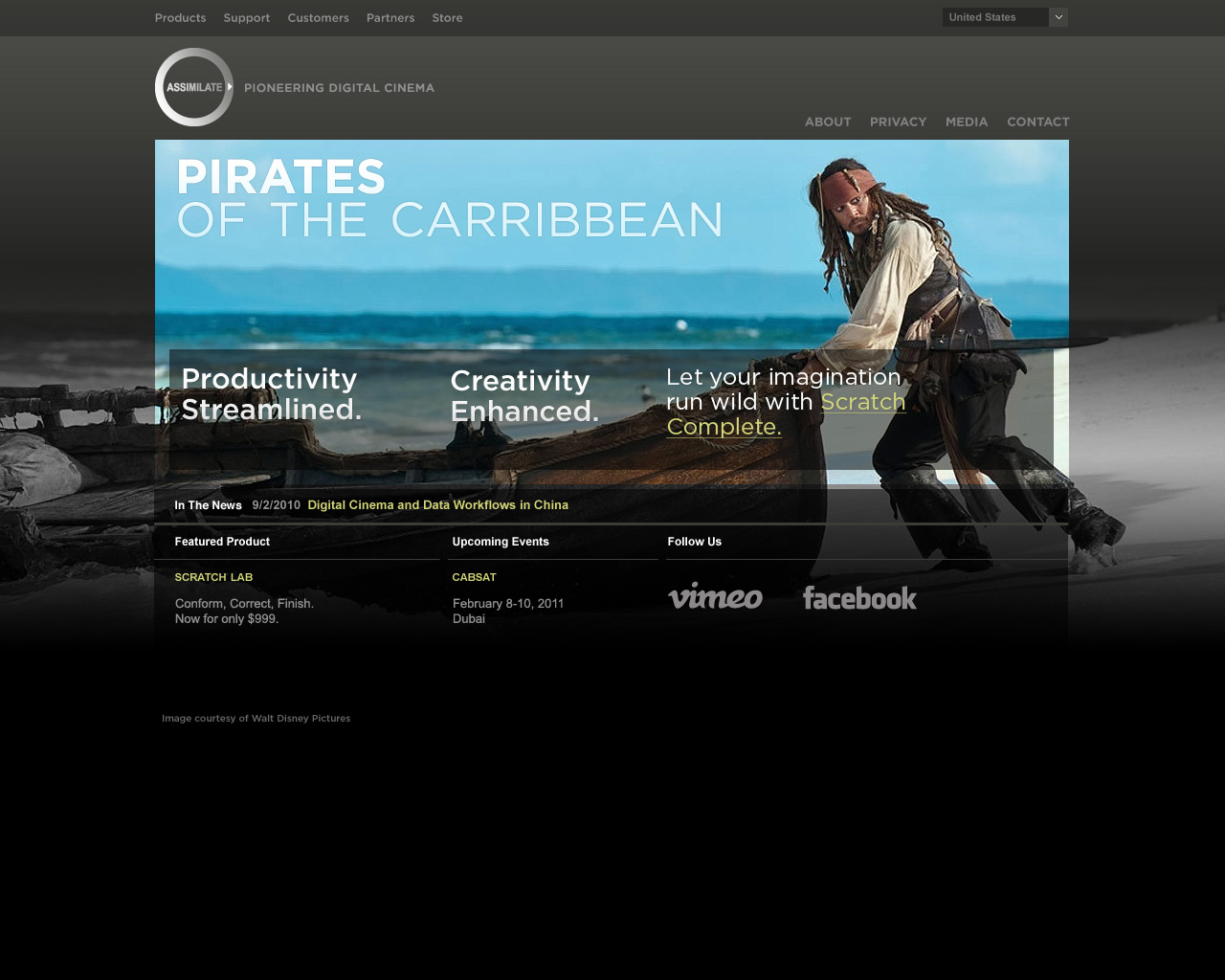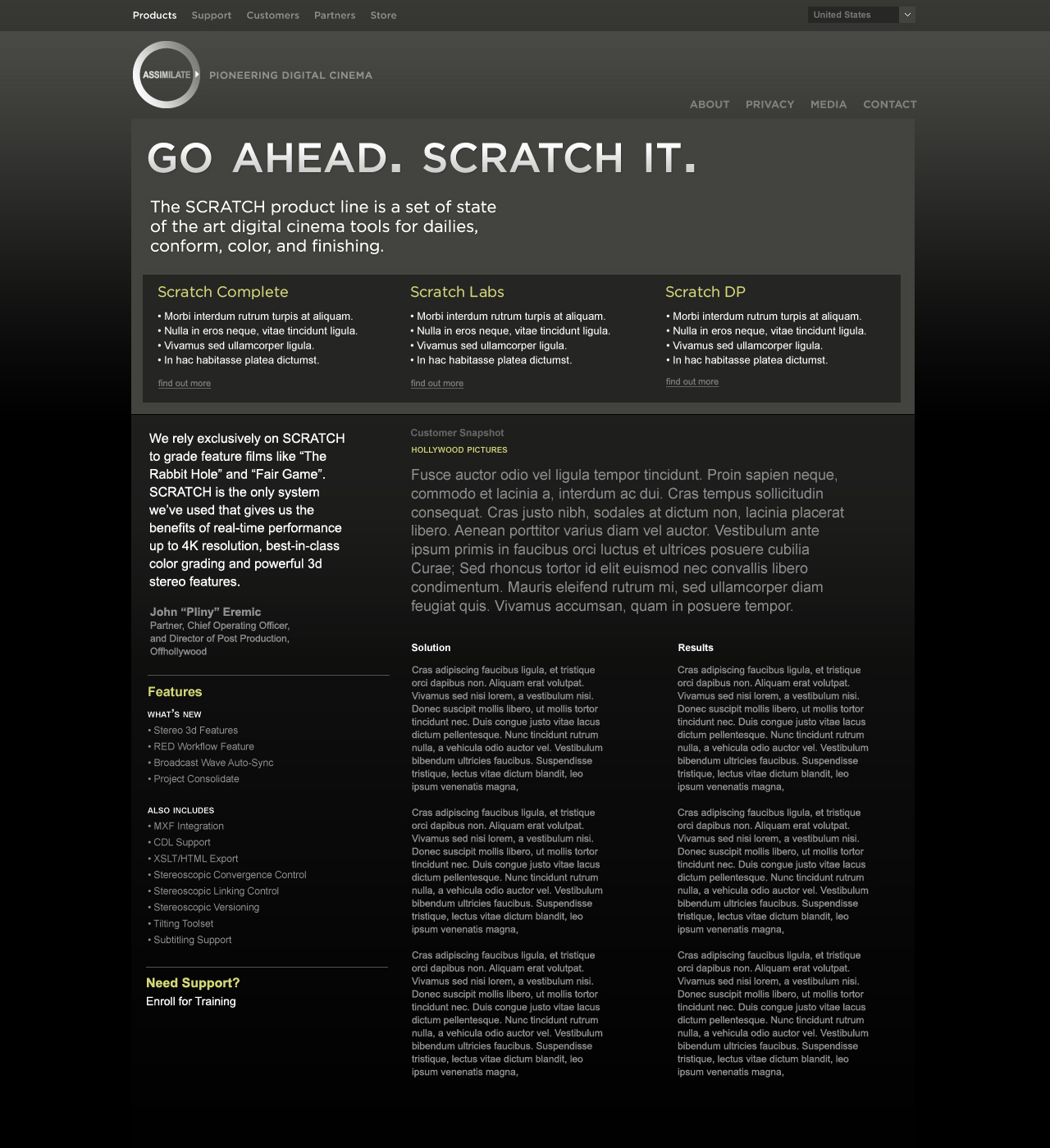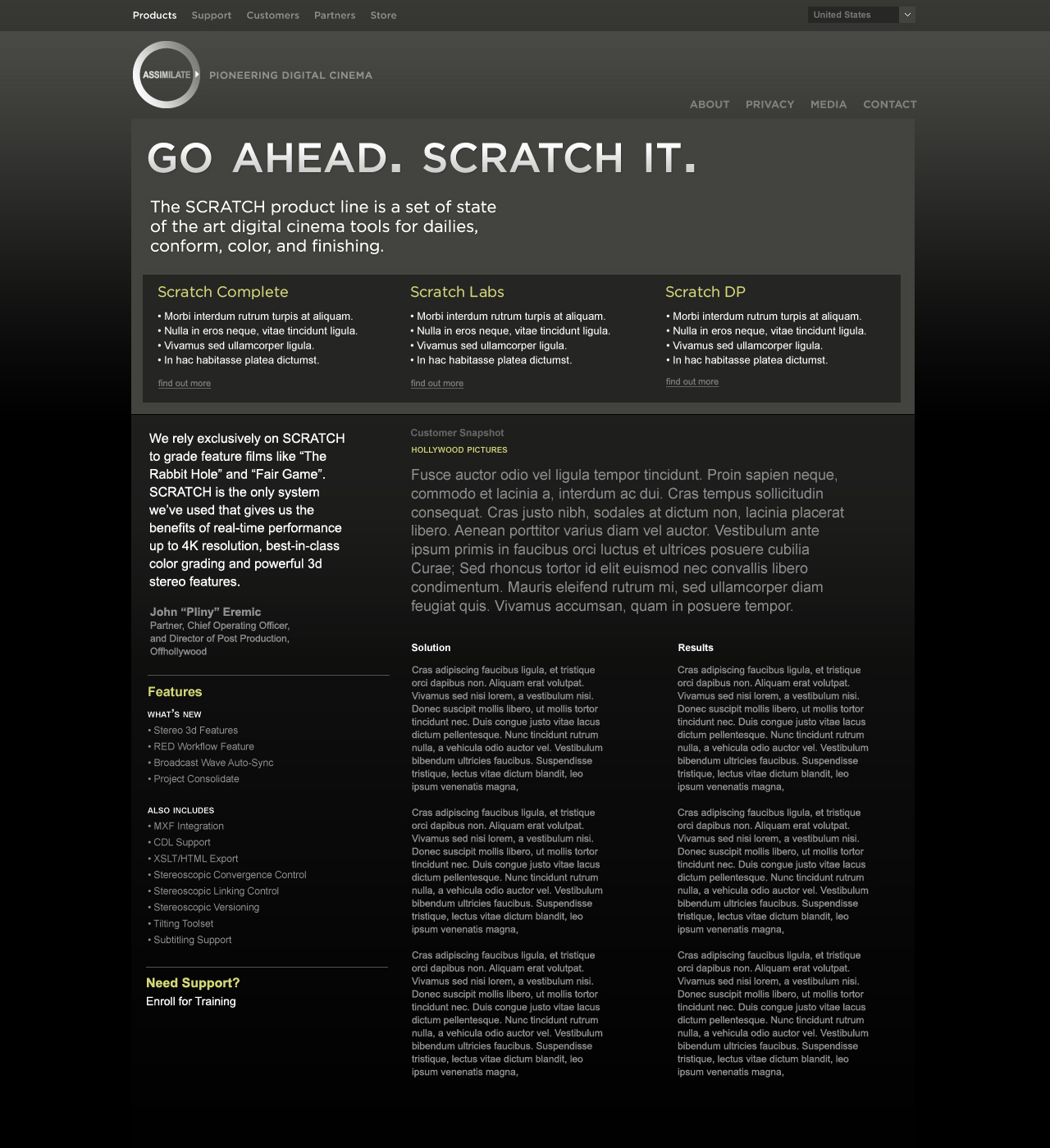 ASSIMILATE was one of the first believers, adopters, and supporters of digital cinema workflow. One of its primary partners, RED, revolutionized the quality of video capture with its state-of-the-art cameras.
ASSIMILATE launched and developed its flagship SCRATCH software to seamlessly integrate with and maximize the technical capabilities of RED.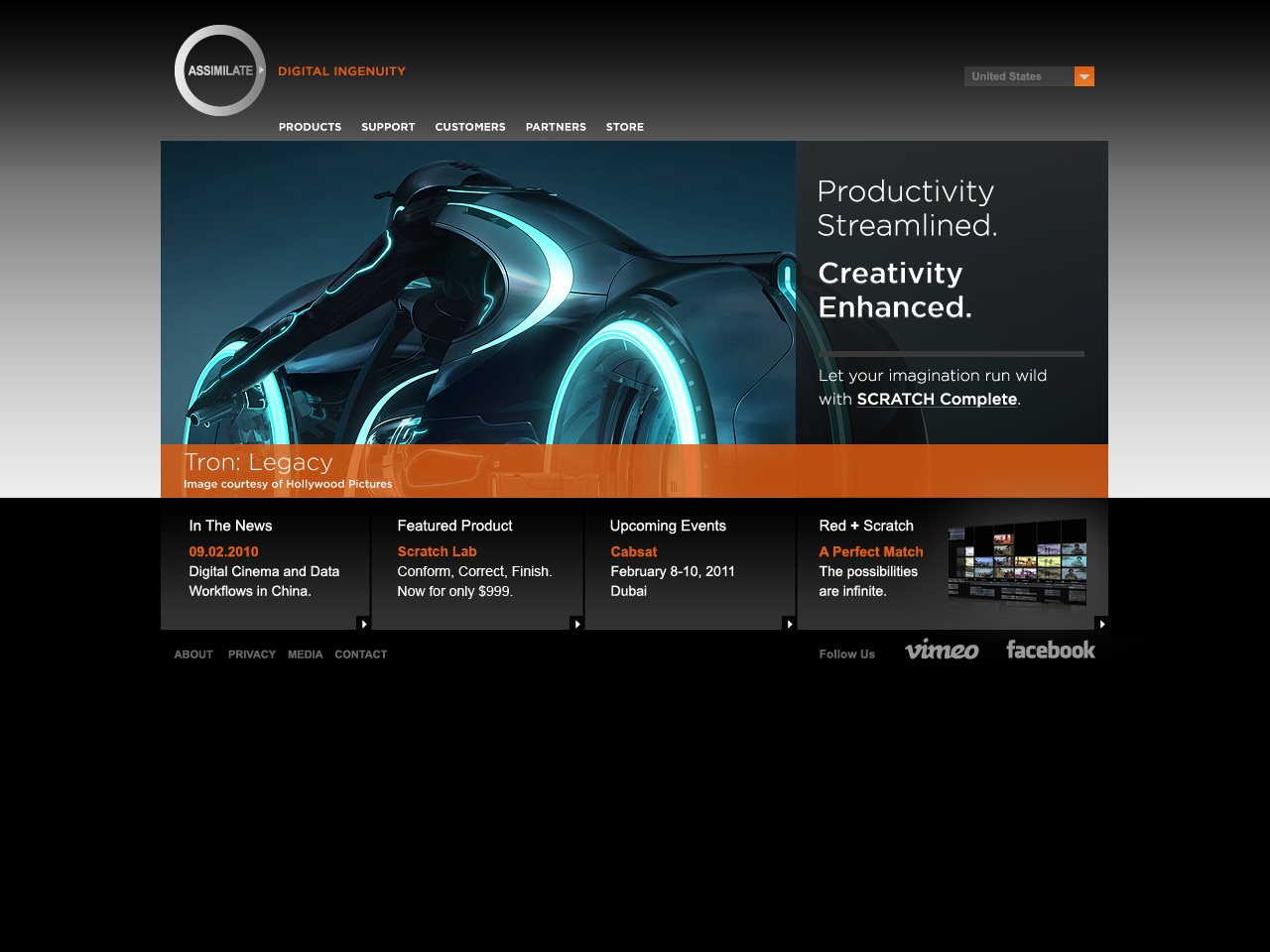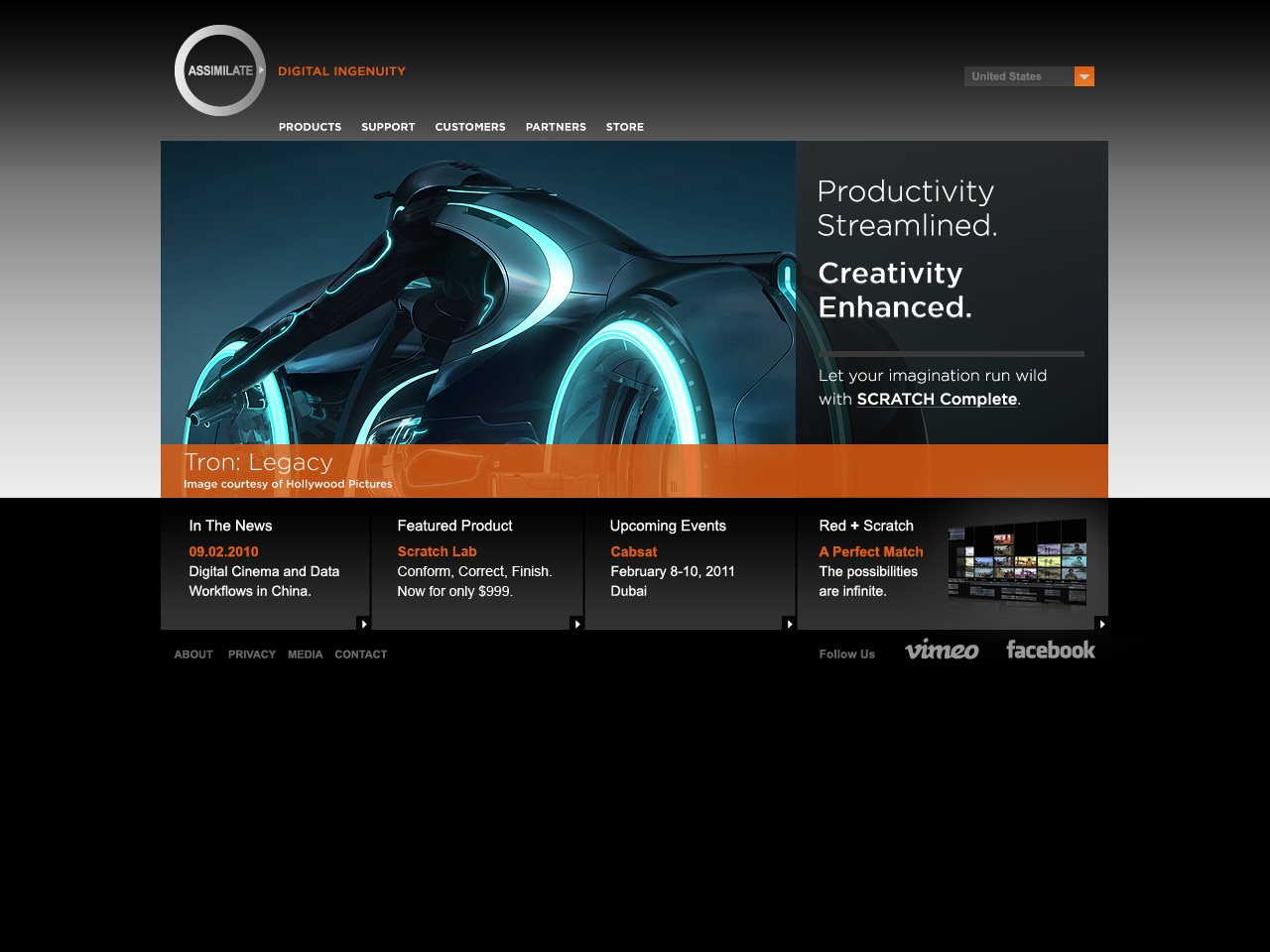 I provided three design directions for this project. The ASSIMILATE team ultimately selected my second option for the design, pictured here.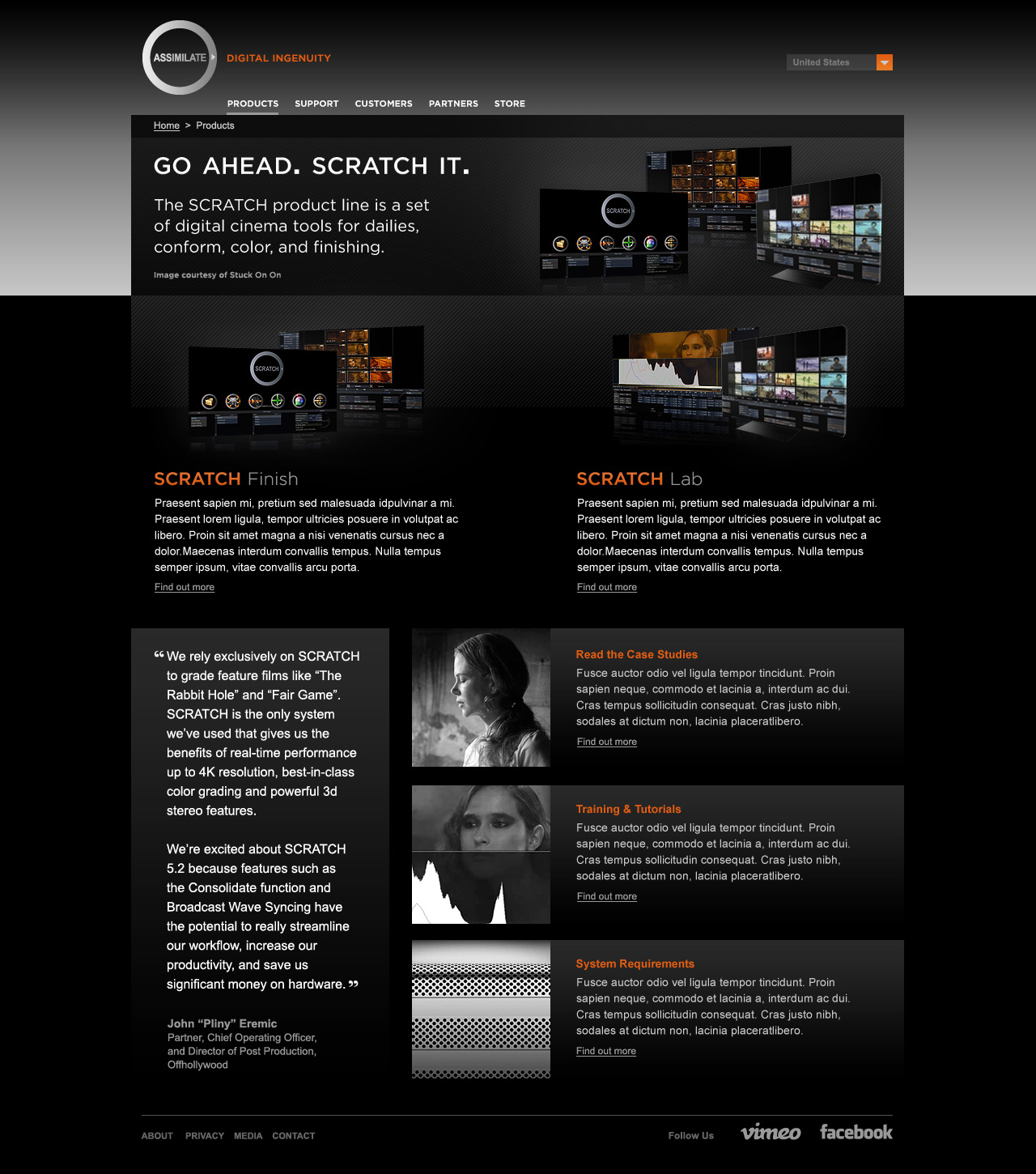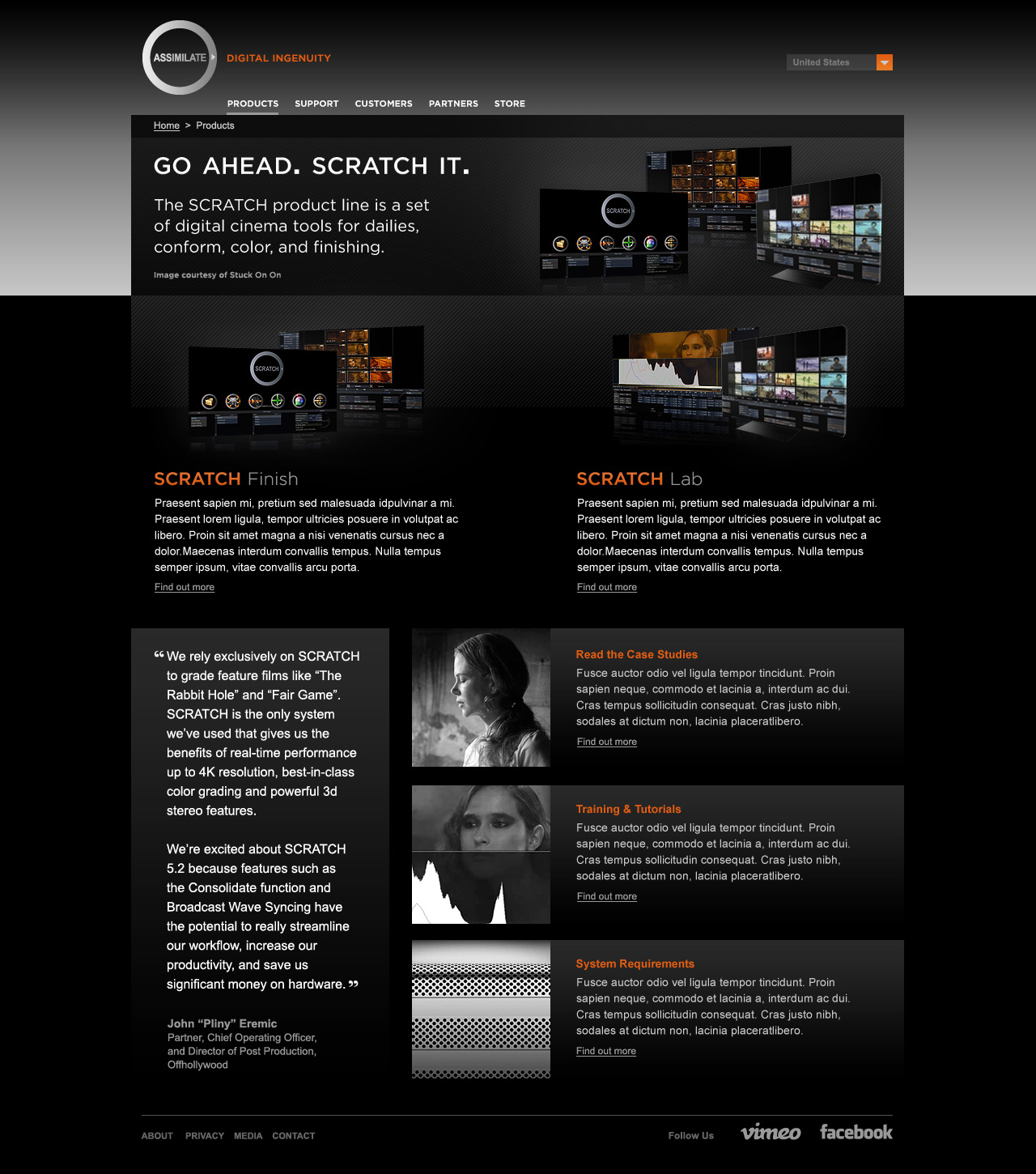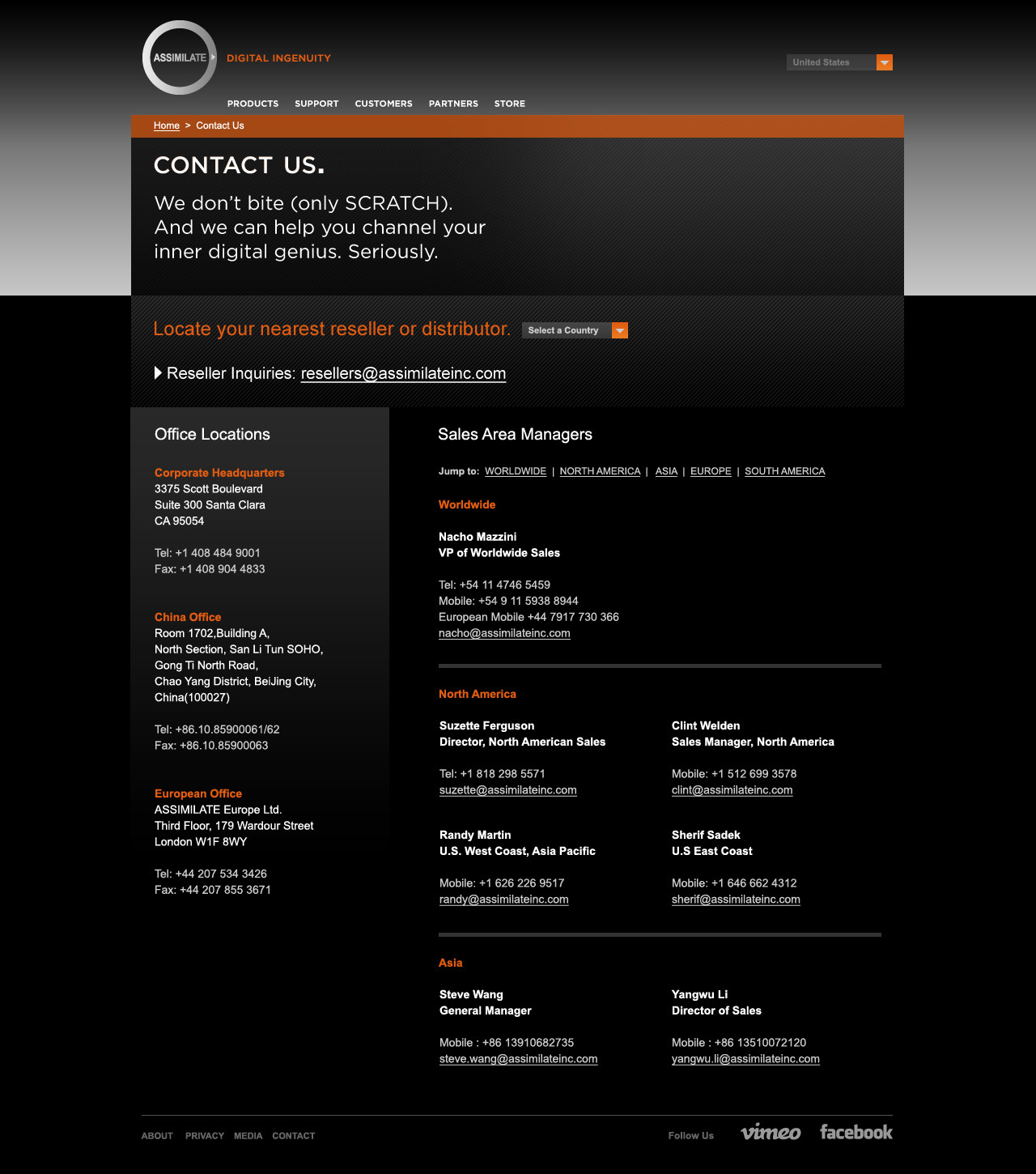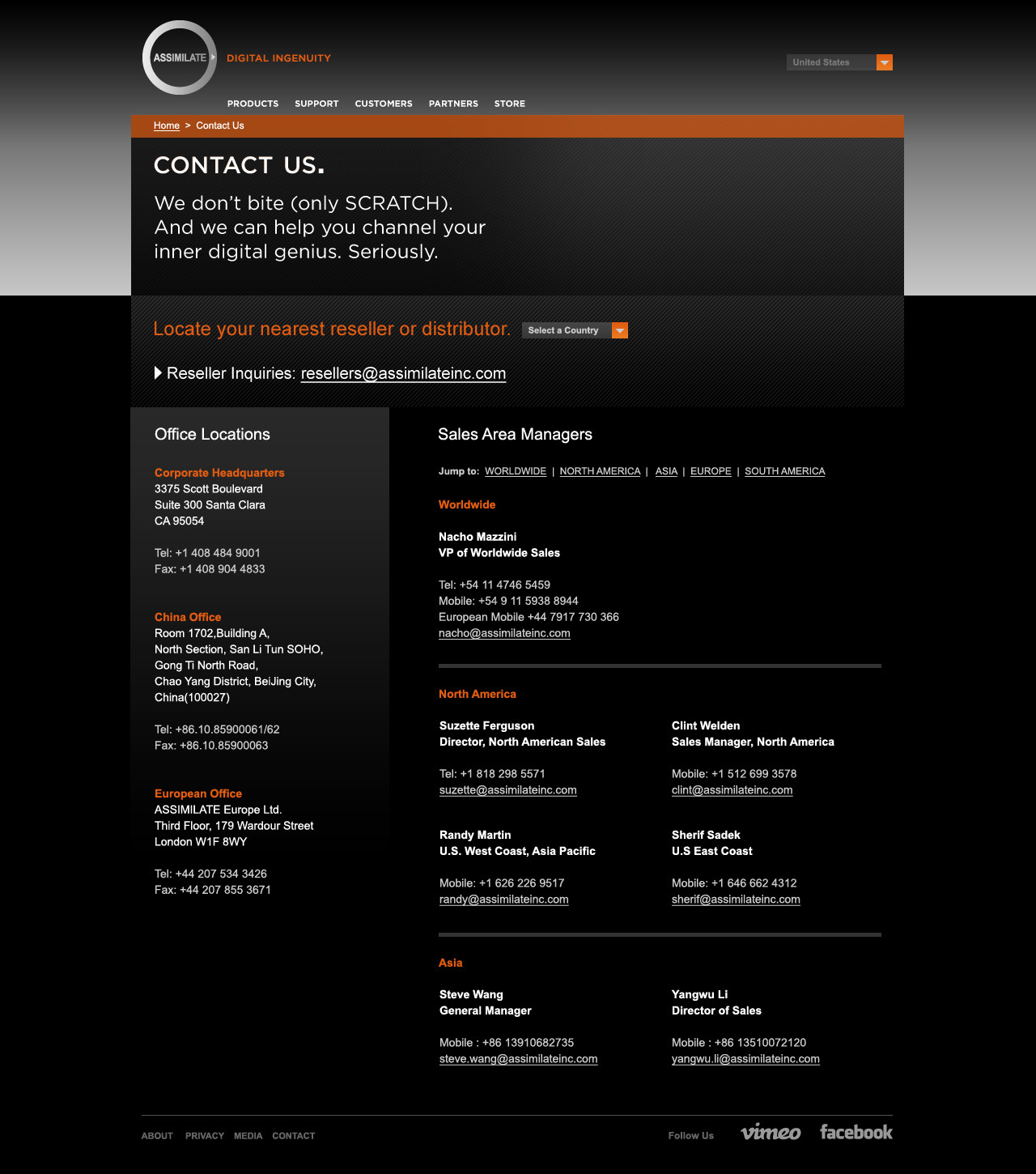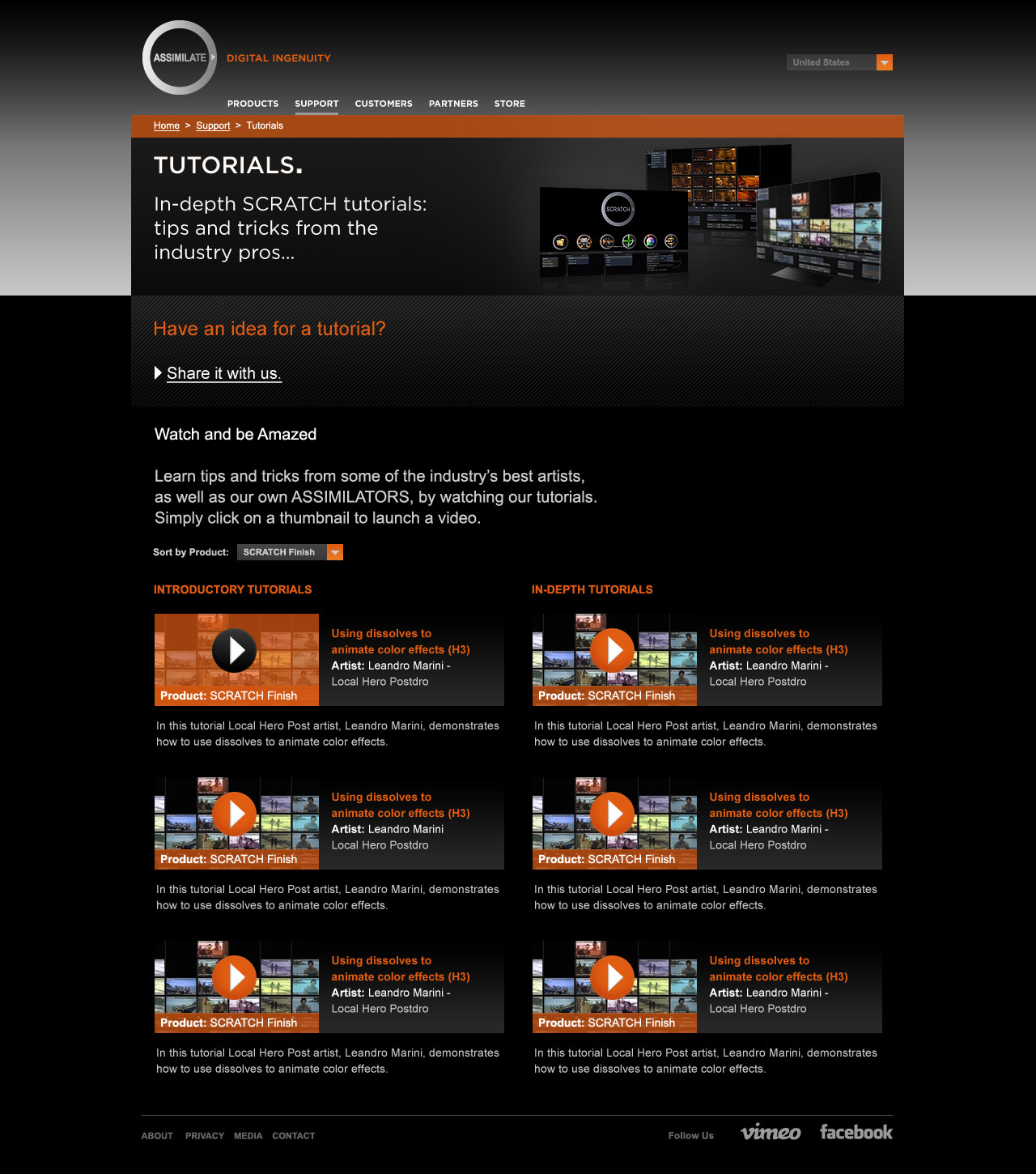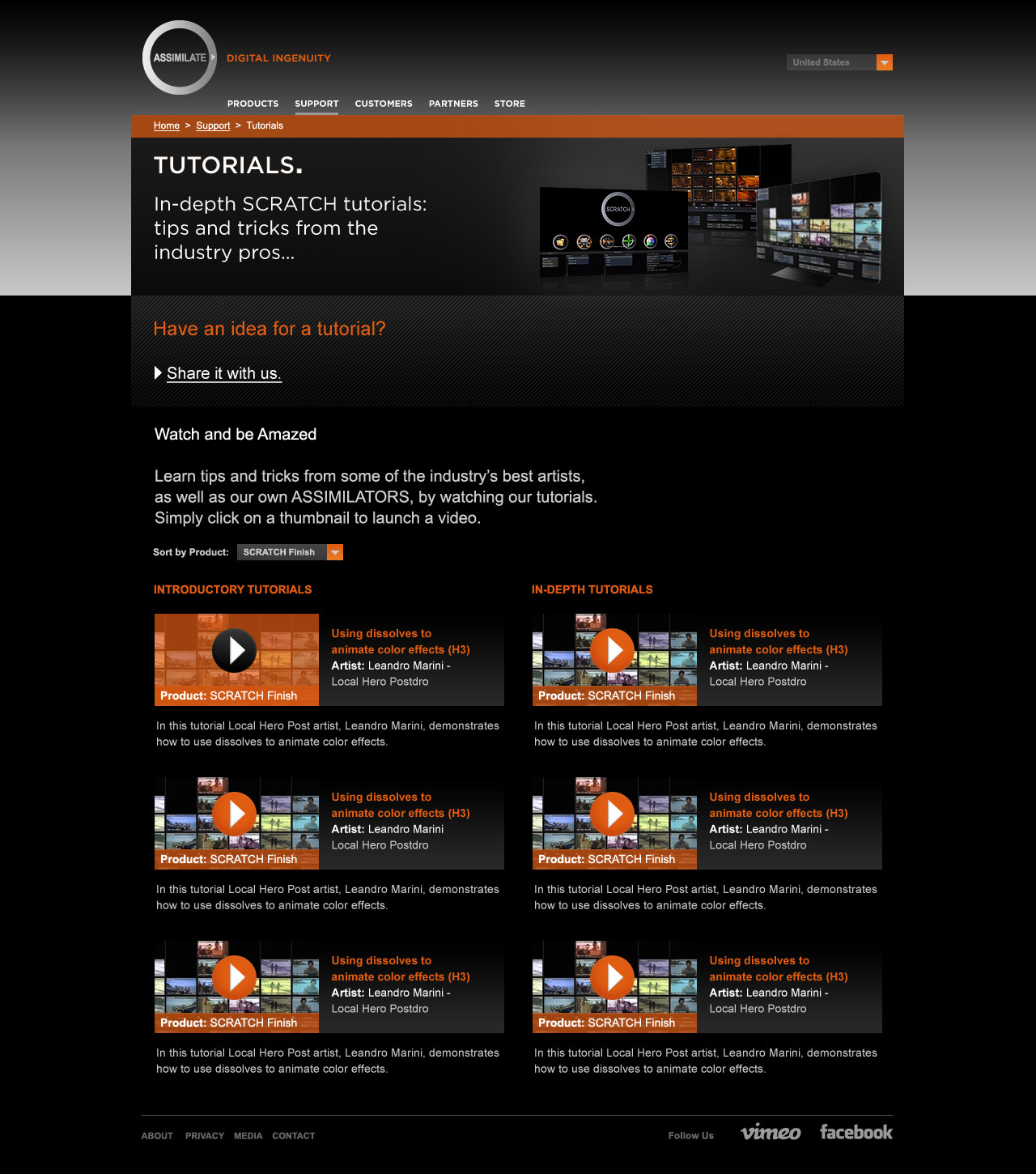 Additional lower-level screens for the selected design direction.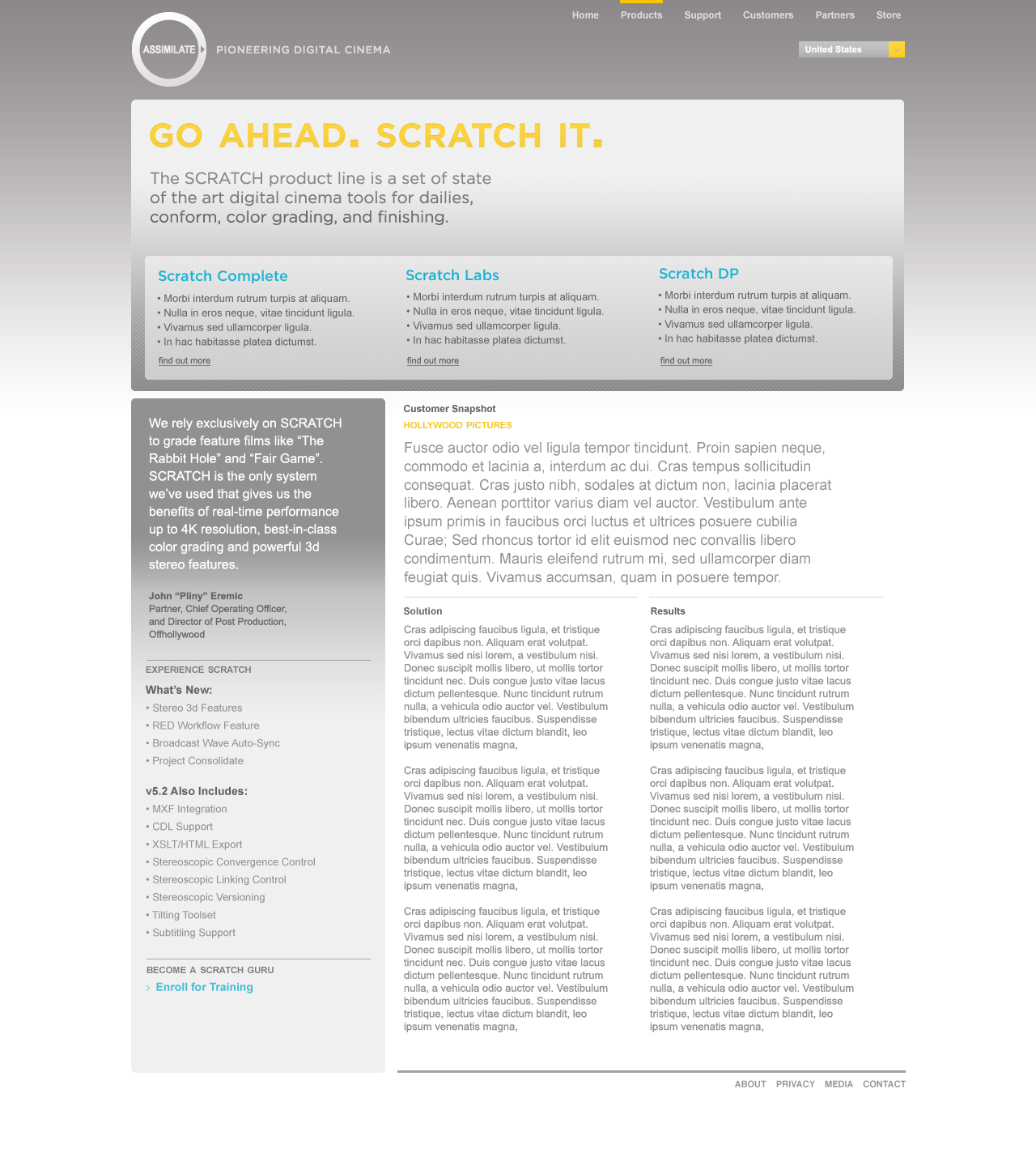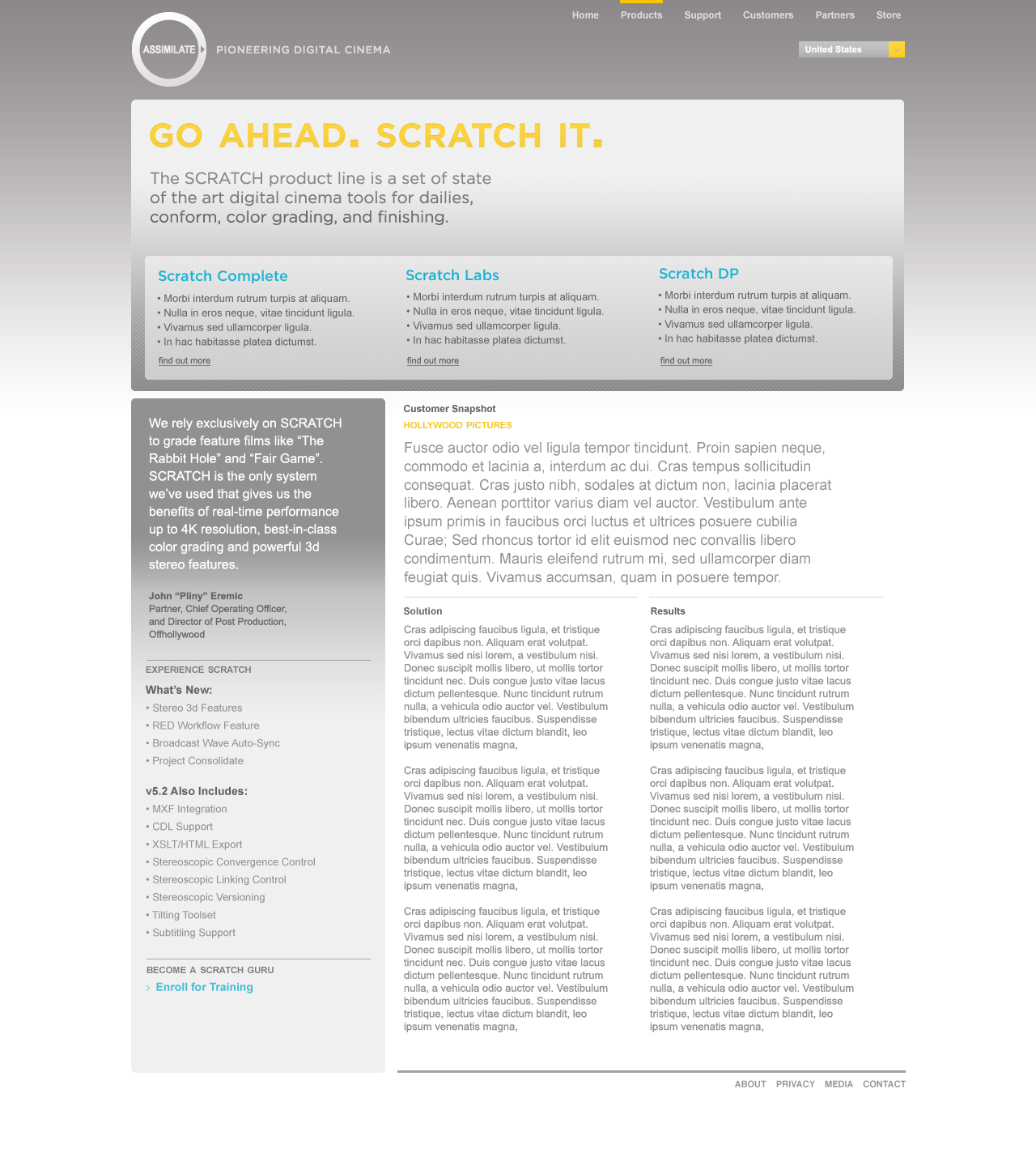 Pictured here is an alternate, lighter design variation presented to the team.